I want to take this opportunity to thank you for visiting this site. At this time you are either in search of a coach or question if partnering with a coach is the right decision for you. If either one describes you, you have come to the right place. By the end of your visit you will be provided with information to help you decide whether you need a coach, find the right coach for you (Lashana N. Williams) and design the best coaching program for your individual needs.
No matter where you are in your decision making process, I encourage you to also take advantage of the complimentary consultation session.
Visiting this site and signing up for your consultation session is the beginning of your journey to uncovering your passion, discovering your life's purpose and ultimately becoming your best self. So I ask you…"are you ready for success"?

A coach is a change agent who supports, empowers and challenges you to realize your personal and professional goal. A coach will help you clarify your own agenda and support you in creating and following through on a strategy to reaching your fullest potential and achieving your personal best.

You want to explore a new career
You are not fulfilled in your current role or business
You were recently laid off and want help with creating your career strategy
You want to start your own business and want help in developing an effective business plan
You want to advance in your career but want help devising an action plan
---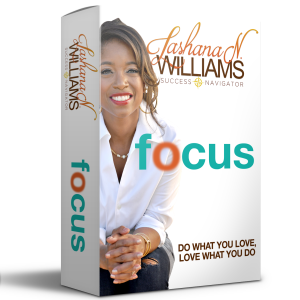 This program is ideal for the professional woman who is frustrated and unhappy in her current job. A one-on-one coaching program that uses customized techniques designed to help you find the profession that provides joy and fulfillment. As a result of this program you will:
• Identify your passion(s) and unlock your purpose
• Gain clarity around your custom fit career or business.
• Do What You Love and Love What You Do
Learn More
---
This program is based on the premise that you can't lead your career or others until you truly know yourself. At the end of this program you will:
• Uncover your strengths & competitive edge
• Understand your personality and preferences
• Determine your motivators
• Learn how your unique gifts can help accelerate your career
Learn More