Do you have big ambitious dreams for your life, but don't know where to begin?
Are you unclear about what your true purpose is, but ready to start pursuing?
Is fear of failure holding you back from doing what you love and reaching your potential?
Have you been reading book after book about success, but haven't found it yet?
Do you feel like you just don't have the time or energy to figure things out?
YOU DON'T HAVE TO DO IT ALONE
Investing in the right resources is critical to maximizing your success. Imagine: 
Finding authenticity and joy in what you do and building your legacy every day
Getting access to proven strategies and resources that get amazing results
Feeling completely prepared to conquer any challenges you might face on your journey
Having a fulfilling, profitable business that you're completely in love with
Finally getting the accountability that will help you reach your potential
INTRODUCING THE P3 MASTERMIND PROGRAM
Creating the legacy you've dreamed of is possible right now and you don't have to figure out how all on your own. I created the P3 Mastermind Program for budding entrepreneurs who are ready to launch and grow their businesses to be wildly successful.
In this 6-month program, 11 ambitious and hand-selected participants will jump-start their dreams with extraordinary helpful resources and collaboration. In this facilitated collaborative group you'll learn necessities for success including:
Business Strategies and processes
Maximizing Profit Potential
Brand Clarity
Product/Service Offerings
Sales Funnels
Business Blueprint
This exclusive program is designed to provide you with the accountability and knowledge you need to give you confidence and clarity as you build your legacy. At the end of 6 months you'll:
Be clear about your target market and attract clients you love
Identify your key offerings and share them with pride
Create a sales funnel your ideal customers can't resist
Establish business goals (including those ever important revenue goals)
Execute a program, launch a product or publish your amazing work
The P3 Mastermind Program consists of just 11 participants to allow for optimal collaboration an success. Members must complete an application and commit to actively participate in 90% of the sessions - understanding that life happens. Your commitment gets you:
BI-WEEKLY SESSIONS

Bi-weekly, 90 minute sessions in-person and virtual with me and your peers. Each session will consist of round tables to share challenges and for you to get solutions/resources to help you launch and grow your business.

UNLIMITED ACCESS

You will receive emails/replays to recap information discussed during our awesome sessions so you'll always have access and can refer back to the resources shared post session.

SPEAKER SERIES

You will have the opportunity to hear from business strategists, thought leaders and coaches on topics addressed in our sessions. This amazing speaker series will provide you with the strategies and tools you need to build your legacy.

BUSINESS BLUEPRINT

You will create a customized business blueprint to help you maximize your profitability. This blueprint will also serve as your guide as you implement the processes and strategies learned throughout our 6 months.

SUPPORT AND ACCOUNTABILITY 

You will have access to a network of like-minded peers who are working towards their goals just like you. You will also receive receive accountability and support from myself and each member of the mastermind.

BONUS!!!

FREE ticket to the annual Paycheck to Purpose Summit * Exclusive access to a closed Facebook Group * One 90-minute clarity session * Two 30-minute accountability sessions * Unlimited email access * Opportunity to showcase your service/product
YOUR LEGACY LEADER, LASHANA N WILLIAMS
I created this mastermind to inspire, motivate, and empower women to uncover their life's WHY and reach their personal and professional best.
I can remember a time when I was frustrated and stuck. I was in corporate America climbing the career ladder, but was feeling unfulfilled and "less than". It wasn't until I finally uncovered my purpose that I really started living. My passion and my purpose aligned in my profession and I started to create a legacy I was insanely proud of.
This is what I want for you. I want you to have clarity and confidence in going for outrageous goals. I want you to love what you do and be profitable at it, I want you to maximize the potential of your business and yourself!
Over my 17 years of experience, I have become skilled in providing accountability that gets results. I'm a natural visionary and love helping people like you see the possibilities of their dreams and formulate their ideas to bring the to life.
Join me for an incredible, life-changing experience that will energize and uplevel your personal and professional life.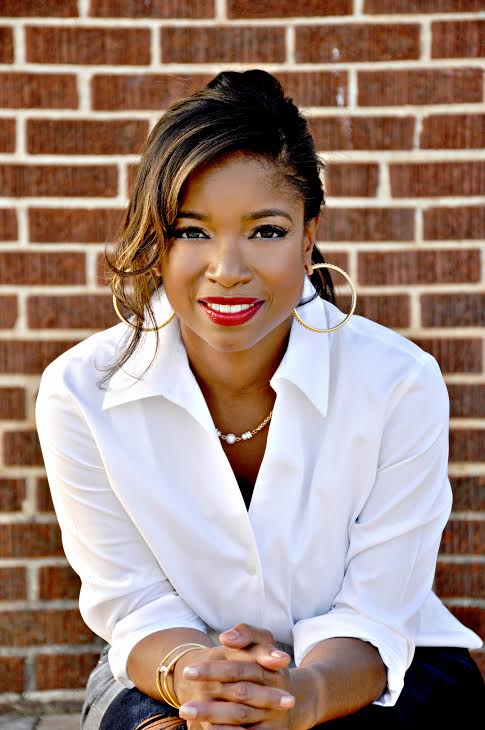 WHO IS THE P3 MASTERMIND FOR?
The P3 Mastermind Program is for you if:
You believe in making a difference in the world and know you're destined to do it
You know you have a purpose and you're ready to live it out
You're ready to transition from corporate to entrepreneurship and want help
You value authenticity, hard work, and doing things the right way
You're ready to get serious about your goals and the legacy you'll create
You work hard so you can play hard and take both seriously
I would love for you to join me in this game-changing experience. I'll be working to put together an amazing group of participants who will uplift and inspire each other while we all learn how to build business success.
With only 11 available spots for the P3 Mastermind, get your application in ASAP.
For those who aren't able to participate in the P3 Mastermind at this time, I suggest you put your name on our Reserve List to receive information for upcoming masterminds.
© OptimizePress™ 2013 – The Easiest Way to Build Marketing Pages in WordPress