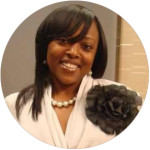 Lashana Williams is an excellent professional and personal career coach. I have known Lashana for a number of years. Her ethics as well as core values go beyond personal as well as business. A lot of times as women we need like minded individuals in order to assist and manifest the goals we set for ourselves. Lashana will keep you motivated, assist with solutions based on experience, and utilize her leadership skills to help you see your vision through. I highly recommend Lashana for Business and Career coaching services to help your business grow and use the knowledge you have acquired to fulfill your vision.
– Ms. Nicole Gatlin
Lashana Williams is excellent as a professional development/career coach. For the last 2 years, I have received invaluable feedback and assistance in various areas such as networking, negotiating, handling of various workplace situations and also resume review. What Lashana adds above and beyond the skill sets mentioned above is empathy, patience and understanding for each situation or ask that I have brought to her. I feel that her coaching is individualized because I am not given a standard coaching guide but rather feedback customized for me because she has been able to read my personality. As a result of taking the time to know me and my goals, Lashana has been able to make suggestions that I am comfortable with, help me put many things in perspective and in their proper place and all in a time frame that works for me.
– Mrs. Charlene Anderson

Lashana is an amazing coach! In one session, she helped me identify my block to success: fear. Once we knew the root cause, it was easy to combat. Now I'm preparing to start a new job, and feeling more confident about my abilities. Since I've used life coaches before, I didn't expect anything different or knew. Boy was I wrong! In our first session, Lashana somehow helped me see that my job dissatisfaction was connected to my feeling less prepared and capable. You know, the feeling that everyone else knows more than you? Now that I've identified the problem, it's all downhill. Lashana is incredibly perceptive in helping you discover your own personal tools for success. A session with her is kind of like talking to a really good friend, who firmly, but gently, helps you become the best you that you can be." "I have loved working with someone who knows what it's like to want more, and more importantly, knows what it's like to feel uncertain  about how to get it. Since I've been working with Lashana, I've gotten more clarity about what I want and about my power to make it happen.
– Ms. Imani Monica McCullough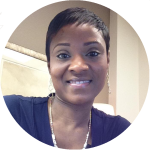 "Empowering women to succeed!" is the exact experience I had while working with Lashana Williams. Lashana has the rare yet awesome ability to see someone's potential, show it to them, and then finally motivate them to create a plan to manifest it. Many times it is not that individuals are oblivious to the many facets and demands of business and life; what they are truly seeking is direction and the knowledge of how to pull all the pieces together so that they work in tandem. Lashana's ability to help piece together the different aspects of my life has lead to happier and more successful relationships both at home and on the job, the beginning stages and formation of my own business, as well as an overall achievement of balance between personal "me" time and the demands of my responsibilities. Lashana is truly passionate about her commitment to seeing other women succeed. I can speak with full confidence about her professionalism, sincerity and her ability to listen to not only what is said, but also, to what is "not" said in helping you reach your goals. This is something I have experienced firsthand and can strongly recommend her for any of your business and career coaching needs.
– Ms. Kimberly Singletary
Do you feel like you know exactly where you want to be but are just not sure how to get there? Perhaps, you desire a complete career change? For me, it was a matter of simply getting to that next level. I watched many peers be promoted and always secretly wished it was me. Then, I was fortunate enough to be mentored by Lashana. She taught me how to leverage my strengths and improve my weaknesses. She's shown me how to maneuver in a politically charged environment while still being true to myself. And most importantly, she's given me confidence in knowing that hard work and perseverance actually does pay off. Thank you Lashana for all your encouragement and support. My promotion would not have been possible without you!
– Ms. Patrice Brown