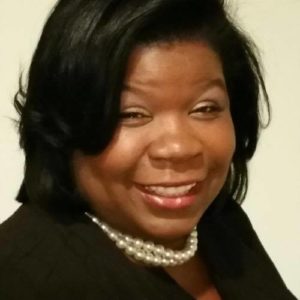 NAME: Angela Smith
EMPLOYER: Emory Healthcare
TITLE: Senior Accountant
HOW DO YOU DEFINE SUCCESS? I define success by understanding your purpose and going after it to make a difference in the world without ever giving up. Success is reaching your goals small and big and not giving up. Success is learning from your mistakes by never stopping but improving each time.
WHAT (3) PROFESSIONAL ACCOMPLISHMENTS ARE YOU MOST PROUD OF? I'm proud of…
Earning my bachelor degree Summa cum laude
Earning my master's degree with honors
Receiving 2 promotions within 2 years at Emory. I went from a part-time entry level position to a full-time Senior Accountant.
WHAT CHALLENGES HAVE YOU ENCOUNTERED ON YOUR JOURNEY TO SUCCESS? The challenge I have faced is time management. I find it hard to find enough time to do everything I need to accomplish. Another challenge is finding harmony between helping my children reach their dreams and also following my dreams.
WHAT MOTIVATES YOU? My children are my biggest motivator. They motivate me to keep pushing forward because I know they are watching me and depending on me.
WHAT PRINCIPLES OF SUCCESS HAVE YOU LEARNED ALONG THE WAY? I learned to never give up and to do my best no matter what. I might not have all the answers but do the best I can. I learn to use my resources wisely and to learn from my mistakes. Mistakes are learning opportunities.
WERE THERE TIMES WHEN YOU WANTED TO GIVE UP? IF SO, WHAT KEPT YOU GOING? Yes. I wanted to give up when I was tired. I also want to give up when people told me I couldn't. The drive to prove I could do it pushed me plus I'm very competitive.
IF YOU ONLY HAD (3) MINUTES WITH OPRAH, WHAT WOULD YOUR "ELEVATOR PITCH" BE? Hi Oprah, My name is Angela Smith and my organization is designed to help people make wise financial decisions in order to live a financially free lifestyle. My program is designed to help them save and create a legacy for future generations. People will learn how to budget, save and to determine purchases based on needs versus wants. They will set up financial goals and I will help them accomplish their goals. I will be able to teach them based on my past challenges and experiences.
WHAT ARE (3) THINGS YOU ARE MOST PROUD OF? I'm proud of…
Being a good mother to my children.
Receiving my Bachelor and Master degree while working full time raising my children.
Taking a leap of faith and leaving a job of 14 years to start my career at a new company from the bottom.
WHAT ADVICE DO YOU HAVE FOR OTHER WOMEN ON THEIR JOURNEY TO SUCCESS? My advice to women on their journey is to first pray about every decision and put God first. Second to know your why. If you know why you are doing something it helps to push you when you feel like giving up. To understand that you are not perfect but as long as you doing your best you will accomplish your goals. Always remain positive and know that you can do it.