The journey to success has many roadblocks, traffic jams, and detours. Such set-backs cause many to halt their travels – giving up on their pursuit of happiness and success. If only people didn't choose to travel this journey alone, then they would realize there are others who they can learn from, be uplifted by and receive support. For this reason, every month, I will be featuring different women as they share their experiences on the journey to success. My hope is that through their stories you will be inspired to never give up.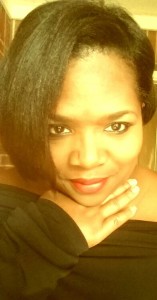 NAME: Felicia Lewis
EMPLOYER: United Healthcare
TITLE: Registered Nurse/National Trainer
HOW DO YOU DEFINE SUCCESS? Success to me is accomplishing goals. It's being prosperous in your health, wealth, and having a sense of peace and joy no matter what circumstances are going on in your daily life.
WHAT THREE PROFESSIONAL ACCOMPLISHMENTS ARE YOU MOST PROUD OF? (1)I am proud to have a Biology Pre Med degree with a double minor in Chemistry and Spanish from the Prairie View A&M Benjamin Banneker Honors College (2) I am proud to have an Associate degree in Nursing and to be an RN for 16 years now. (3) I am proud to work for a Fortune 500 company as a National trainer.
WHAT CHALLENGES HAVE YOU ENCOUNTERED ON YOUR JOURNEY TO SUCCESS? I have been challenged raising a special needs child who is now 19 years old, caring for a mom with Alzheimer's for 9 years now, backstabbing from other coworkers (preceptors) wanting to take my position, and being lied on to upper management by the same woman wanting to take my place. I ended up getting promoted with a $10,000/ yr raise!
WHAT MOTIVATES YOU? Other people who have actually been to where I am trying to go and are successful, my favorite scripture, seeing my vision on my vision board daily, and reminding myself that if He did it before, He will do it for me again. Good thoughts and staying away from dramatic people really motivates me.
WHAT PRINCIPLES OF SUCCESS HAVE YOU LEARNED ALONG THE WAY? As long as you tell the truth, you don't have to "remember" the story. There are main players on your team that have to go (pruned and purged) that you never thought you would have to let go. Let them go. Always work as if you are onstage. Be the best main character, wing woman, understudy. Always be ready no matter what position you play.
WERE THERE TIMES WHEN YOU WANTED TO GIVE UP? IF SO, WHAT KEPT YOU GOING? I have the pleasure of working from home and training registered nurses through a system known as WebEx. Learning my job was the hardest job I have ever encountered. I pushed and pressed because I reminded myself that God did not bring me this far for me not to succeed. Knowing that I would be home for my son kept me going. My preceptor kept telling me to grasp it all because one day, I may take her place. She retired and I became the preceptor for the whole department then i got promoted 6 months later.
IF YOU ONLY HAD (3) MINUTES WITH OPRAH, WHAT WOULD YOU "ELEVATOR PITCH" BE? I have 3 really good books and an awesome screenplay all in my head. Been there for years. I would explain each concept to her, sell her on all four, and change the world! I would openly share my life in 1 book, teach kids how to survive bullying in book 2, teach ladies to go to bed at night and not worry about cheating men in book 3, and get her all caught up with a twisted plot of a man living a triple life with my screenplay!
WHAT ARE (3) THINGS YOU ARE MOST PROUD OF? Being a wife, mom, and teaching myself photography, making jewelry, and being a writer.
WHAT ADVICE DO YOU HAVE FOR OTHER WOMEN ON THEIR JOURNEY TO SUCCESS? Do what you really love doing. Never let anyone push you to do anything you don't want to do. Never stop learning. Find you a hobby too. Love and take care of your family, but never lose yourself in your mate or children.