The journey to success has many roadblocks, traffic jams, and detours. Such set-backs cause many to halt their travels – giving up on their pursuit of happiness and success. If only people didn't choose to travel this journey alone, then they would realize there are others who they can learn from, be uplifted by and receive support. For this reason, every month, I will be featuring different women as they share their experiences on the journey to success. My hope is that through their stories you will be inspired to never give up.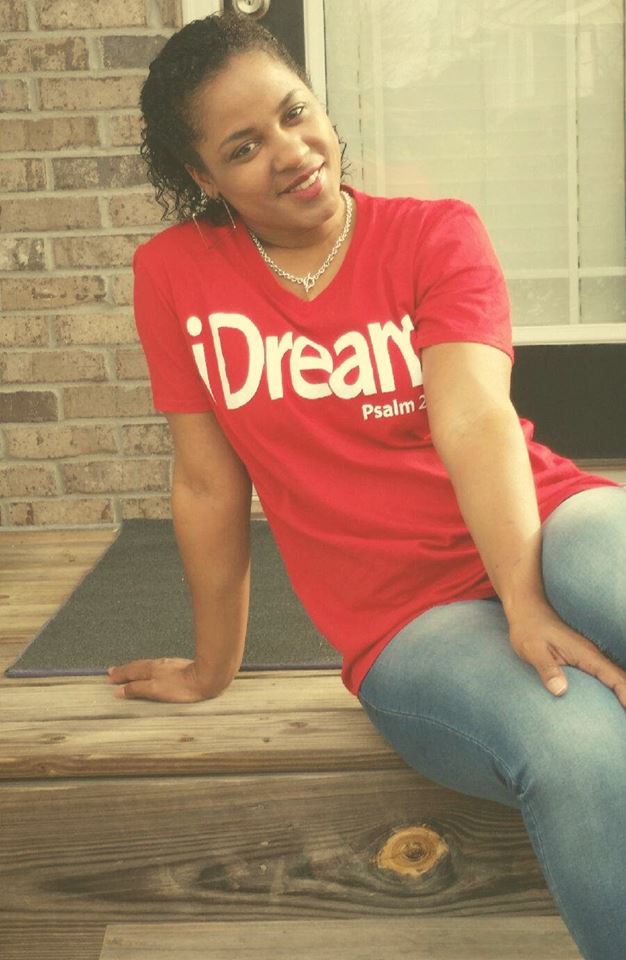 NAME: Michele Brundidge
BUSINESS NAME: Truly Michele
TITLE: Entrepreneur
HOW DO YOU DEFINE SUCCESS? I define success as "steps". Every single time you take a step toward your dreams or goals, you are a success. Some may not realize the thought, planning, stressing and frustration that it sometimes take just to make one step. If we mentally decide that every step is worth a little bit more success, we begin to encourage ourselves and our faith in our purpose expands.
WHAT (3) PROFESSIONAL ACCOMPLISHMENTS ARE YOU MOST PROUD OF? 
1.I am the founder of the GA non-profit The M.a.D. Association. It's a platform that allows mothers and daughters to join together as a support group and give back to the community as one unit.
2. Earning my Masters Degree.
WHAT CHALLENGES HAVE YOU ENCOUNTERED ON YOUR JOURNEY TO SUCCESS? The first challenge that I encountered was navigation. Unfortunately, there are not a lot of people who have traveled the road of entrepreneurship and are willing to share and help you steer along the way without feeling as if they are giving away a "million dollar secret". So I've had to learn a lot on my own and with a small circle of friends through trial and error, extensive research and faith in God.
WHAT MOTIVATES YOU? My daughter motivates me. I know that may seem cliché, but it's true. It's not just because I'm her mom, but she literally motivates me. She believes in my journey. She leaves me post-it notes with encouraging words. The last one read. "Keep doing what you're doing mom. You're awesome!"
WHAT PRINCIPLES OF SUCCESS HAVE YOU LEARNED ALONG THE WAY?
Never let a setback stop you. Use it as motivation.
Feed your desire every day, by pushing yourself toward your dream every day.
A mistake doesn't have to be a failure. It can a learning tool.
WERE THERE TIMES WHEN YOU WANTED TO GIVE UP? IF SO, WHAT KEPT YOU GOING? Yessssss! Wanting to give up I have learned is part of the process. It's a part of the process that can be triggered from the largest mishap to the smallest. The only thing that has kept me going is having like-minded people not necessarily around me but in my head. These can be people that you read about that were able to overcome adversity or motivational speaker who have traveled the road that you are traveling toward success.
IF YOU ONLY HAD (3) MINUTES WITH OPRAH, WHAT WOULD YOU "ELEVATOR PITCH" BE? I am Michele of Truly Michele. I motivate mom's to live outside of motherhood and pursue their dreams. I'm also the founder of The M.a.D. hotel comparison . earth map Association which is an organization of mothers and daughters that give back to the community. As you can see, I'm all about helping mothers to develop into powerful women and raise daughters that are just as powerful.
WHAT ARE (3) THINGS YOU ARE MOST PROUD OF? Despite my struggles, my tears, my fears, my disappointments, and my mistakes,…I used my FAITH to overcome them all.
I'm also proud and excited to give mom's tools and resources to be better and look better. It inspires confidence.
I'm also proud that I'm laying a foundation for my daughter. She's learning as I am learning.
WHAT ADVICE DO YOU HAVE FOR OTHER WOMEN ON THEIR JOURNEY TO SUCCESS? Never give up. You can take a day off, but keep going and never give up.